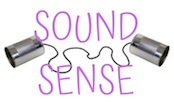 Auditory Processing Disorder: Why Try Hearing aids?

Back in 2012, when I first met my Patient Zero ("Nora"), we had no idea if anything could possibly help. She was floundering. Twelve years old and not far from illiterate. Unwilling to speak aloud often or easily due to processing issues, she'd often take five or ten seconds to answer questions, particularly if spoken to in noise.

When I spoke with Elsa Golden about her daughter, she told me she thought they were out of options. Not only had they been forced to pull their child from public school, due to inadequate resources available in their small Southwestern community, they also had been told that Nora was unlikely to succeed academically or be able to survive as an independent adult.

Nora was my first amplification trial for low-gain hearing aids. She and her mother flew all the way out to Washington, D.C. to meet with me for diagnostics and a chance to try low-gain hearing aids. By the second day, this quiet little girl had become a real pre-teen, listening to our conversation from the backseat (despite the noise), interrupting and driving us mad. It was a real relief to know that at least some of her difficulties could be resolved through the use of technology.

When we started the Sound Sense Facebook group last April, Elsa and I decided to offer something that is nearly never done - a no-risk amplification trial period of six weeks. We have been working on specific hearing aid programming for children and adults with normal and near normal hearing to give just enough of a boost that they can hear:
Soft sounds more clearly
Medium sounds comfortably
Loud sounds without amplification
Using noise reduction algorithms and directional microphone technologies, over the course of forty trials, parents and children have reported:
Less auditory and overall fatigue
Improved mood / lowered anxiety and depression
Better listening at a distance, with soft speech, and in noise
Increased ability to remember things presented through sound
More accuracy in speech articulation
Decreased delays in processing
Better ability to locate sound, particularly in noise


Our low-gain hearing aid trials require a deposit (to ensure the return of the devices after the trial), which is fully applicable toward a later purchase or refundable (with the exception of any shipping). We know that purchasing hearing aids is a major investment for most families, and we will work with our clients to find the best solution for their hearing needs. Please know that it is our goal that no one goes without much needed hearing technology due to financial concerns.

We offer full access to remote programming to custom fit the aids in your home, in you or your child's ACTUAL environment. This feature is unparalleled by any other audiological clinic in the world.

We are "brand-agnostic," and have access to the best technologies regardless of manufacturer. We offer the latest options in connectivity and sound technology including remote microphones and FM for classroom access to the teacher's voice without interference. In addition, we have options for connectivity to smartphones and conventional cell phones, allowing hearing aids to become "personal headphones" for both recreational and therapeutic use.

Better access to better sound can result in better language access.

If you don't know, isn't it worth the cost of shipping to give it a try?